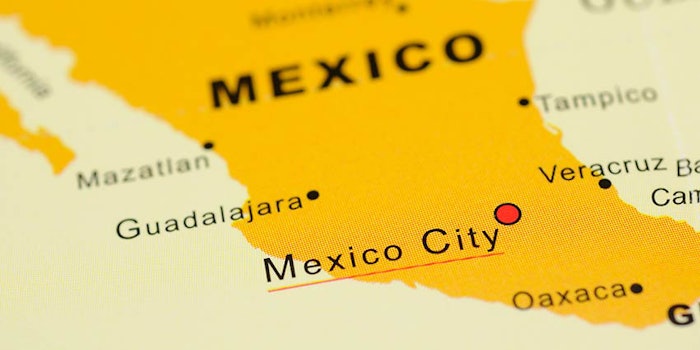 Azelis Americas, LLC has announced the appointment of Cristina Cortes as sales director of the care division, Mexico, to lead the Azelis Americas Care business in Mexico.
In January, Azelis closed on its acquisition of Megafarma, a pharmaceutical and food ingredient distributor in Mexico, establishing its presence into the Latin American and providing a foundation for the growth of additional businesses in Latin America.
Prior to joining Azelis Americas, Cortes spent almost 20 years at Solvay, as well as its predecessor Rhodia, as a business manager with focus on the flavor and fragrance, personal care and pharmaceutical markets.
Since 2000, she has held roles for different business units in Mexico including the pharmaceutical, personal care, home care, perfumery and performance, rare earths and composite materials businesses.
"Mexico is a critical market for Azelis Americas Care business," Frank Bergonzi, CEO and president of Azelis Americas, said. "Cristina Cortes is a significant hire to develop and grow the Azelis Americas Care business throughout Mexico. Her extensive experience and knowledge of the market make her a perfect executive to achieve our goal in Mexico."
"The opportunity for the growth of the Azelis Care business in Mexico was part of the strategic rationale for the joining of forces with Azelis," Megafarma general director Martin Hernandez said. "The Megafarma team looks forward to working closely with Cristina as we build out a unique product and principal portfolio to benefit our customers."
"I look forward to growing the personal care, home care and industrial cleaning business in Mexico for Azelis Americas," Cortes said. "Megafarma's deep experience in biologics and botanicals provides an excellent platform to expand the Azelis CARE product line throughout Mexico. I am excited to join Azelis' team of innovative professionals providing the best solutions for clients across the industry."