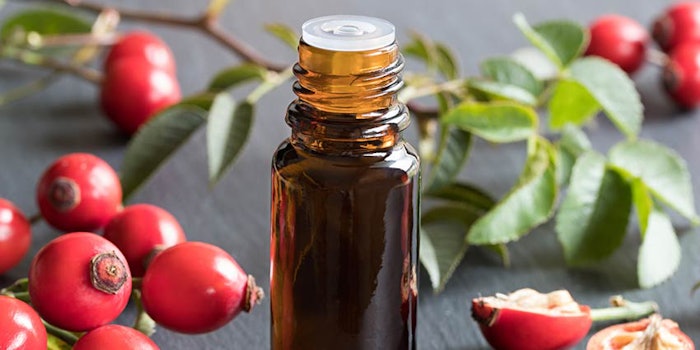 Sustainable Botanicals Chile SpA has been awarded Fair for Life certification of its rose hip seed oil sourced from the Patagonia of Chile, reinforcing its commitment to fair and ethical trade relationships in the country where it partners with the Chilean government, local communities and harvesters of this product.
Fair for Life certification aims to enforce good working conditions for all participants in the supply chain and validates the social and environmental responsibility of the collection network. Fair for Life also covers fair prices and the administration of fairtrade premium for community development projects, while ensuring full traceability of the certified raw material.
The Fair for Life certification program for fair-trade and responsible supply chains is conducted by the Ecocert Group, a global player in the certification of environmental management systems and fair trade.
"By taking this first step to certify our collection network, we are demonstrating our commitment to responsible sourcing practices and partnering for shared success with our communities, suppliers and customers," Jay Ewald, Sustainable Botanicals Chile SpA's CEO, said. "This combined with our traceability controlling the products from farm, fields, forests to formulator, is part of our greater vision of our continued growth and success."