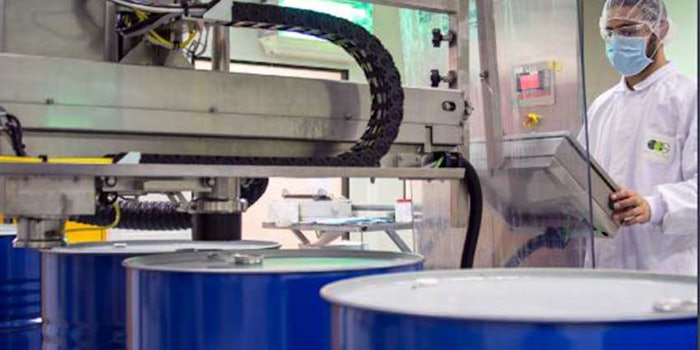 Despite the recent COVID-19 health crisis, Gattefossé announced it will comply with national measures to protect employees while remaining open to manufacture and deliver products to its customers.
Related: schülke's U.S. Manufacturing Facility Fully Functional During COVID-19
While the company's partners and suppliers also ensure a regular supply, Gattefossé will remain able to manufacture and deliver products; in particular to drug manufacturers. The group's affiliates are operational and working remotely. Only the Chinese affiliate has reopened its office, per current national provisions.
Equipped with an application laboratory, Gattefossé China is supporting those that are currently closed in France, the United States and India. As part of the pharmaceutical value chain, as a supplier of excipients, the company is mobilized to offer customers a high level of service and assistance, even given the situation.
In France, Gattefossé is applying all measures recommended by authorities:
All employees who have the possibility and whose presence is not mandatory on-site are working from their homes.
Only the production, supply chain, quality control and technical services are operating on-site with reduced staff, and in full compliance with sanitary measures. Members of the executive committee ensure a daily permanence in rotation.
An increased frequency of cleaning is carried out in frequented areas on-site.
Health security measures and barrier actions are implemented for all employees operating on-site, including: mask distribution, hydroalcoholic gel cleansers, individual office work spaces, and the closure of the company restaurant and application of strict health instructions for meals.
A travel ban has been implemented with the postponement of all internal and professional events until further notice.
And, no external visits are allowed.
Also, employees are regularly informed of the group's activities and current situation by management. For workers who are on-site, a daily attendance bonus is allocated.
Previously: CTPA Emergency Response Exchange Fights COVID-19 with Connections
"Health security of our employees is of the utmost importance and we are doing everything we can to protect them against the spread of the virus," says Eduardo de Purgly, CEO of the Gattefossé Group. "Our teams are mobilized and united; digital communication means allow us to keep in touch and to continue to operate while adapting daily to the crisis evolutions."
In addition to keeping health and working regulations, the company has donated FFP2 masks to the Hospices Civils de Lyon to support health care professionals.
For more information, visit the Gattefossé website.