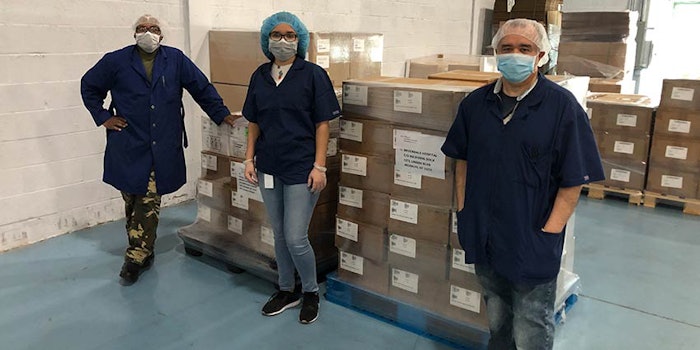 As COVID-19 continues to grow and spread at an alarming rate, so does the lack of personal protective equipment (PPE) for health care workers on the front lines. Qosina Corp. and Qosmedix wanted to help their neighboring communities, so last week, the company donated much needed supplies to local hospitals and health care systems.
Related: Qosina's Coronavirus-related Business Update
Included in the donation were:
Masks and gloves to Elmhurst Hospital in Queens, New York
Shoe covers and gloves to Brookdale Medical Center in Brooklyn, New York
Shoe covers and gloves to Nassau University Medical Center in East Meadow, New York
The donated goods to Brookdale and NUMC will be further distributed within their healthcare systems to a total of five hospital centers and three nursing homes.
"Qosina's donation of masks and gloves comes at a much-needed time here at Elmhurst Hospital," Gwen Raphan, Ph.D., said.
"We are so appreciative to receive these items so our staff can have a bit more peace of mind," Sari Sternschein, vice president of marketing for Qosmedix, said. "The fight against COVID-19 is an unprecedented crisis. The least we could do was donate supplies to help protect health care workers who are risking their lives being on the front lines each and every day."