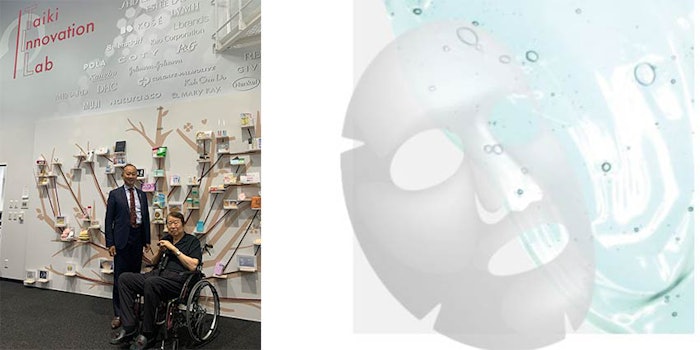 Koji Nakamura, CEO of Taiki Group, has unveiled the Taiki Innovation Lab, which represents the "future vision" of the company. The lab will focus on the future growth of Taiki Group "by rapidly assessing product ideas from our wide global network of sales companies, agencies, partner-suppliers and consumers," according to the company.
Taiki's R&D group will develop some of these ideas for commercial production at the company's factories. Other ideas will be developed into new materials and product innovations for Taiki's manufacturing partnerships and consumers globally.
The new lab incorporates The Innovation Tree (pictured), which represents 100 years of history and growth for the company. The tree visualizes all of the products that make up the history of Taiki and emphasizes new concepts and ideas. 
Previously: Taiki Hydra-Bust Gel Sheet Mask
"Part of Taiki Group's strength is the vast network of partners, suppliers, retailers and our own sales companies, most of whom receive direct consumer feedback," says Jim Perry, president/CEO Taiki USA. "Taiki Innovation Lab creates the mechanism that allows us to turn this feedback into new products and manufacturing capabilities that respond fast to the consumer's changing needs across all of our many categories of product."