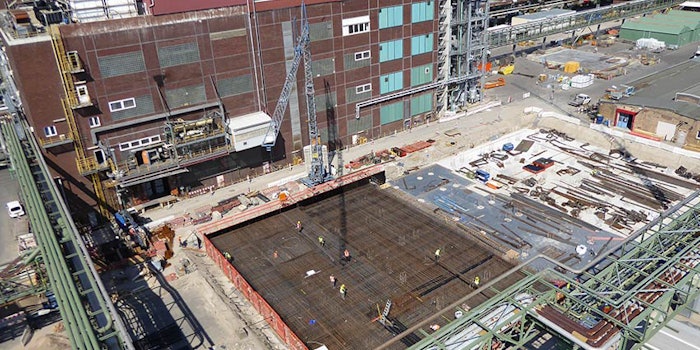 BASF has begun expanding its vitamin A plant at its Ludwigshafen site.
The new production building expands the existing vitamin A plant, integrating 600 machines and devices, 4,000 pipelines and 5,000 measuring points into the process control system by the end of 2020.
Along with adding 20 new jobs, the expansion will increase BASF's annual capacity of pure vitamin A by 1,500 metric tons.
Noted Michael Heinz, member of the board of executive directors and site director of Ludwigshafen: "The world-scale plant will enable us to support our customers' growth plans. At the same time, it contributes to the competitiveness of the site as it is currently the second largest investment project in Ludwigshafen after the acetylene plant."