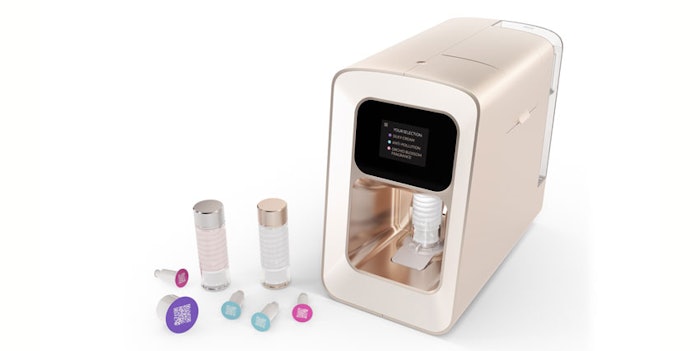 BASF has announced its partnership with French cosmetics company B2B Cosmetics. 
The partnership is said to be "an exclusive, long-term strategic partnership in the field of personalized personal care products." The companies plan to introduce the partnership's technology to the market during 2019, in a "phased approach around the world."
B2B Cosmetics will provide its personalization system, marketed under the name Emuage technology. This technology allows users to create their own individualized personal care products by choosing capsules, placing them into the machine and receiving the final product for hair, sun or skin care. 

Emuage technology received the "Innovation Award" at the 2019 Consumer Electronics Show (CES) in Las Vegas for the second year in a row. 
The partnership also includes a strategic investment into B2B Cosmetics by BASF.
Robert Parker, head of new business development at Care Chemicals, BASF, said, "BASF is very proud to partner with B2B Cosmetics. We will be collaborating with B2B Cosmetics to further leverage their unique technology in the coming months. We expect that the partnership will enable us to support the industry with a new approach for individualized personal care products."