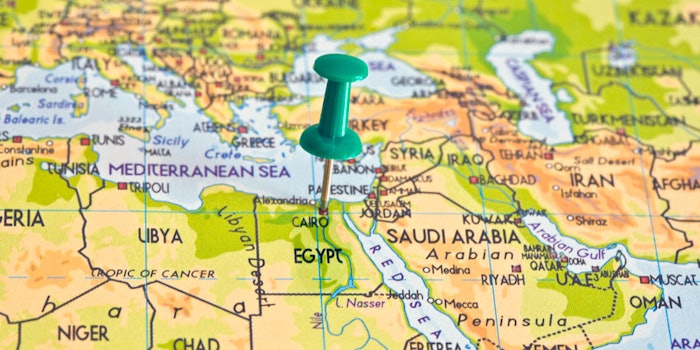 With Africa experiencing economic acceleration, a growing middle class and an improved business environment, plus the booming specialty chemicals distribution markets in both Africa and the Middle East, Azelis acquired Orkila to grow into these regions.
Azelis announced plans to acquire Orkila, one of the top specialty chemicals and food ingredients distributors in Africa and the Middle East. Headquartered in Beirut, Lebanon, the Orkila group operates offices in 13 countries and is active in more than 30 countries.
According to Azelis, also a leading distributor of specialty chemicals and food ingredients, Orkila's portfolio strongly fits with its principal base. The acquisition reportedly, "Creates a unique combination of Azelis' innovation and formulation potential, its EcoVadis Gold status and international reach on one side; and the strong local presence, regional expertise and excellent reputation of Orkila on the other."
The transaction is expected to be completed in early 2020, whereby Azelis will acquire 100% of Orkila, brining more than 220 employees to its team. Orkila was founded in 2005 and boasts sales in multiple markets: pharmaceuticals, food, agrochemicals, animal nutrition, personal care, paints and construction, oilfield, plastic additives, home care and water treatments.
Hans Joachim Müller, Ph.D., Azelis's chief executive officer an president, commented "We are very excited that Orkila will become a part of Azelis. They are a well-established company, known in Africa and the Middle East for their high quality expertise and service. We have been impressed by Orkila's committed management, the similarity of our business models and excellent cultural fit. We know that many of our principals are currently looking into strengthening their activities in Africa. Combining the strength of a leading regional specialty distributor with the strength of Azelis will result in an excellent and unique platform for organic growth."
Antoine Sacy, founder, chairman and CEO of Orkila, added, "After almost 15 years of growing on a stand-alone basis, it is time for us to move into global waters. Joining a well-established global player such as Azelis will enable us not only to continue to deliver high quality products and services that our customers are accustomed to, but also to access new growth opportunities."
For more information, contact Azelis.