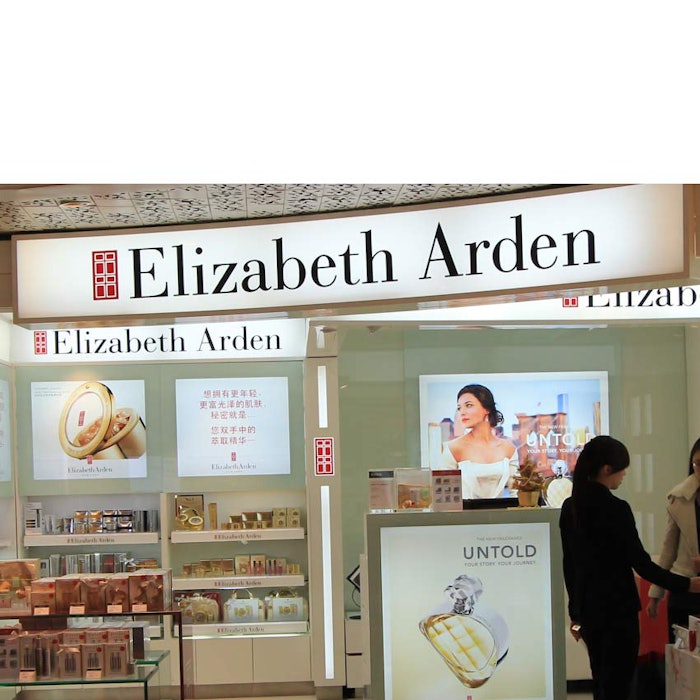 It's official. Revlon Inc. has completed its acquisition of Elizabeth Arden.
The transaction creates a global beauty company with a strong portfolio of leading brands, including Revlon, Elizabeth Arden, Revlon ColorSilk, Revlon Professional, and American Crew, along with designer, heritage and celebrity fragrance brands such as: Juicy Couture, John Varvatos, Wildfox Couture, Curve, Elizabeth Taylor, Britney Spears, Christina Aguilera, Giorgio Beverly Hills and Jennifer Aniston.
"The combination of two iconic companies creates a multi-brand, global beauty enterprise and tremendous opportunity for long-term growth and value creation," said Fabian Garcia, president and CEO of the newly-combined company. We expect to benefit from greater scale, an expanded global footprint and a significant presence across all major beauty categories and channels. As a combined organization with net sales of approximately $3 billion, this acquisition will help to further accelerate our growth trajectory, position us among the top beauty players and unlock far greater upside than either company would have realized on a stand-alone basis."
The combined company will continue to operate with Revlon, Inc. as the parent company, which will continue to be listed on the New York Stock Exchange under the REV ticker symbol.
On June 16, 2016, Revlon agreed to acquire all of the outstanding shares of Elizabeth Arden for $14.00 per share in cash, representing an enterprise value for Elizabeth Arden of approximately $870 million. The closing of the transaction follows the approval by Elizabeth Arden's stockholders in a vote held earlier.
Who's Who 
Revlon will continue to be led by Fabian Garcia as president and CEO. Beattie is expected to join the Revlon board as non-executive vice chairman, and as an advisor to Garcia. The interim organization structure will have the rest of Elizabeth Arden's executive leadership team reporting directly to Garcia, immediately following the close of the transaction and the balance of the operating structure will continue largely unchanged for the remainder of 2016, in order to ensure delivery of each business's operating plans.