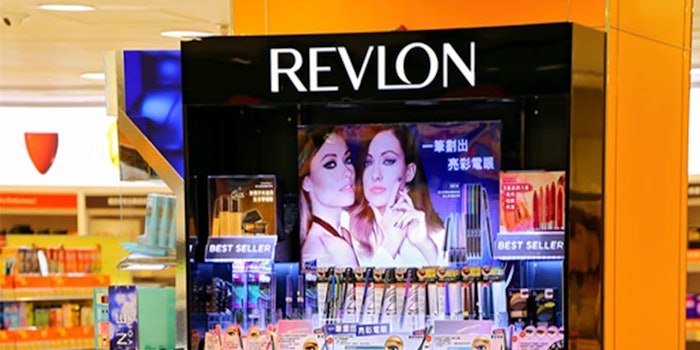 Following its acquisition of Cutex, Revlon has announced that it is acquiring Elizabeth Arden for $14.00 per share (approximately $870 million) in an all-cash transaction.
Revlon claimed that the purchase would boost its portfolio and global reach. Of particular interest was Elizabeth Arden's "highly profitable" growing prestige skin care, color cosmetics and prestige fragrances. For example, Arden had recently acquired the Christina Aguilera fragrance brand.
According to Revlon, cost synergies of approximately $140 million are expected to be achieved through the elimination of duplicative activities, leveraging purchasing scale, and optimizing the manufacturing and distribution networks of the combined company.
Revlon will also reportedly benefit from Elizabeth Arden's global reach in prestige distribution and travel retail, as well as the Asia-Pacific market.
"This acquisition is strategically and financially compelling," said Fabian Garcia, president and CEO of Revlon, Inc. "Elizabeth Arden and Revlon are both known for their iconic brands, entrepreneurial spirit and commitment to innovation, quality and excellence. Revlon plans to build upon Elizabeth Arden's ongoing transformation by further enhancing the brand, with even more vibrant and relevant product development and marketing, while carefully preserving its unique heritage within prestige. Combining our brands, talent, and global distribution will give our company a significant presence in all major channels and categories, while accelerating sales growth in existing and new geographic regions. We look forward to bringing together our two top-notch teams to form a global leader in beauty."
"We believe this is a compelling transaction that delivers certain value to our shareholders, while recognizing the unique equity in the Elizabeth Arden brand, our impressive fragrance portfolio and global footprint, as well as the positive momentum and growth potential for our business," said E. Scott Beattie, chairman, president and CEO of Elizabeth Arden. "We look forward to working with the Revlon leadership team to create a leading global beauty company, able to provide accelerated growth for the Elizabeth Arden-branded products as well as our prestige licensed fragrance portfolio, and broader opportunities for many of our employees."