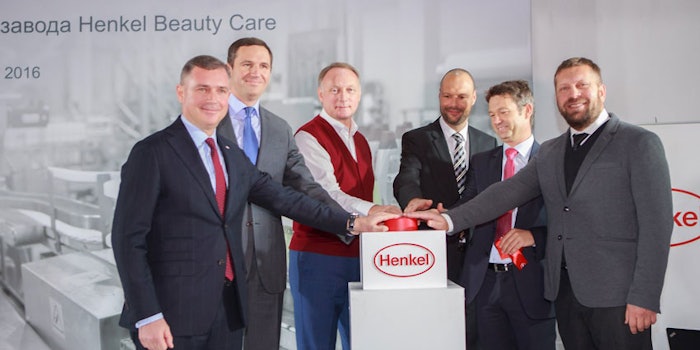 Henkel has announced the opening of its beauty care plant in Noginsk, Russia in the hopes of reaching local consumers with high-quality products.
The new project has resulted in the increase of the plant's production capacity and newly installed production lines for shampoos, hair dyes and show gels for brands such as Palette, Syoss, Fa, Schauma, Taft and Gliss Kur.
At the opening ceremony of the plant, Denis Butsaev, deputy chairman of the Moscow region of government – Minister of Investments and Innovations Moscow region stated, "This investment confirms the company's confidence in the market. This current investment project of Henkel is a driver for further growth. It brings not only the investments into the region and new jobs, but also significantly improves the quality of life."
Sergey Bykovskih, president of Henkel Russia and general manager of Beauty Care Russia & CIS. "Reconstruction and expansion of our Beauty Care plant om the Moscow region is an important part of Henkel's localization strategy…we are confident that the implementation of our localization strategy today means successful long-term development of the company in the market."
The plant in Noginsk is the only production facility of Henkel Beauty Care in Russia.