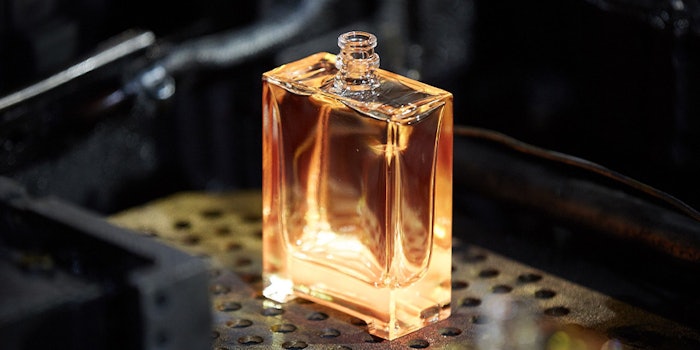 Verescence, a glassmaker for the beauty industry, shared its 2019-2020 sustainability report on September 17, 2020.
Related: Verescence Joins SBTi to Reduce Greenhouse Gas Emissions
This report details the progress on its CRS strategy, "Glass Made to Last". Verescence's three pillars for its 2019's CRS strategy, included the following:
People First
Shared the objectives of the new strategic plan "Verescence 2022: Forming the Future" with all of its employees at a global event.
Invested €1.2 million to improve working conditions.
Obtained the new ISO 45001 certification for health and safety at work.
Created the Verescence Academy to structure all of its training programs worldwide.
Act For Society
Achieved 96% local purchases, ahead of its 2022 target.
Built new partnerships to develop short supply chains.
Organized its first Supplier CSR Day with the participation of more than 40 partner companies.
Helped further develop glass collection and recycling on a national and European level, by signing the "100% glass solutions" charter and through the "Close the glass loop" program.
Involved in the "Industrial Territories" initiative to encourage the re-industrialization of its territories and innovation alongside the French public authorities.
Eco Solutions
Decreased CO2 emissions by 2.4%, while production increased over the same period.
Inaugurated the new furnace at its Covington plant in the United States, which reduced gas consumption by 10%.
Scored 'B' by CDP for both Climate Change and Water Security.
Participate in the "Furnace of the future" project, a key milestone for the industry towards climate-neutral glass packaging.
Recorded a 130% increase in bottles produced from Verre Infini NEO.
Developing a new high-end recycled glass offer to bring new possibilities to customers.
Materialized its commitment to remove solvent-based solutions from all of its finishing sites.
Thomas Riou, CEO of Verescence said: "We can be proud of the progress made in 2019 which confirm the relevance of our 'Glass Made to Last' approach. A solid CSR strategy that is now fully integrated into our overall strategy, with sustainability at the heart of our corporate project 'Verescence 2022 -Forming the Future'.Today, more than ever, CSR performance is essential throughout our value chain to combine growth of our activity and reduction of our environmental impact."