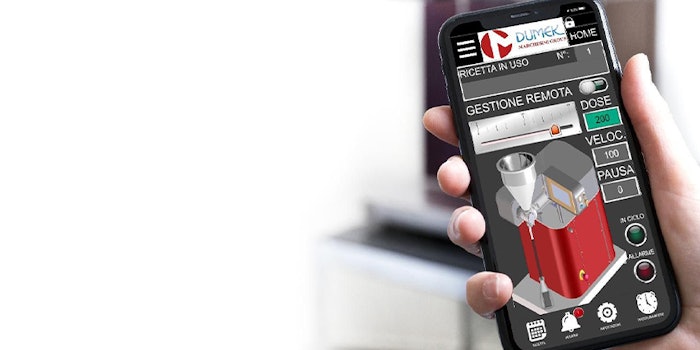 Dumek, a partner of Marchesini Group, has announced two cosmetic processing solutions: Flex Melter, a new melter with interchangeable anchors, and the e-Filly, a series of fully-electric fillers. The company has also announced it will be moving in January 2021.
Related: Cosmopack: Marchesini to Showcase Machines & Packaging Products
The Flex Melter is based on the Melter used on Turbomek turbo emulsifiers to heat the water or oily phase of cosmetics.
It is a flexible, customizable machine and can fit a variety of interchangeable anchors and mixing blades and includes on-board installation of the heating water re-circulation circuit.
e-Filly is designed for laboratory use to fill liquid, creamy and pasty products without having to replace any parts. It has a servo motor, is fully electronic, does not use compressed air. The operator panel allows for automatic batch adjustments and sets of recipes can saved and re-called on it.
The e-Filly also has an optional D-Connect application so that operators can remotely edit the filling parameters and check the operating status via Wi-Fi.
Dumek has also announced that it will also be moving in January 2021. The company will occupy a part of the Group's new beauty division building next to its headquarters, near Bologna.
Dumek is set to have four times the existing space so production of existing models and new models can be increased.