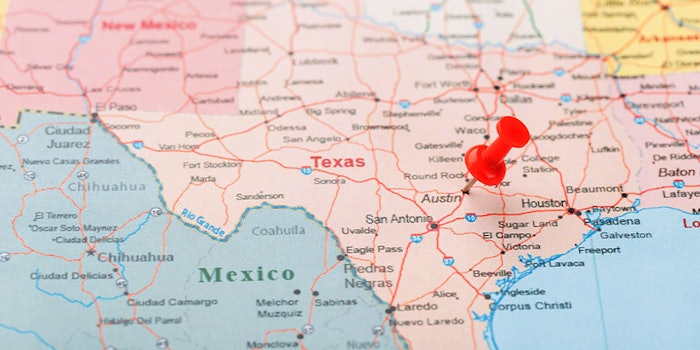 Gattefossé has announced the construction of a new manufacturing plant in Lufkin, Texas, set to open 2024. The company also announced its investment of 30 million euros in its industrial operations. 
Related: Azelis Announces Managing Director and Gattefossé Partnership
This site will produce lipid-based specialty ingredients for the personal care and pharmaceutical industries. 
Its new production site will enable the Group to respond to strategic challenges:
Deepen its presence in North America to better meet local customers' needs

Increase its global production capacity

Provide back-up solutions on three continents and bring more supply flexibility to all customers
This will be Gattefossé Group's first manufacturing plant in the United States, with two other sites in Europe (France) and Asia (Singapore). Its hope is to better serve the American market and represents an extra step in the deployment of its industrial operations.
Eduardo De Purgly, Gattefossé Group CEO said, "The international expansion of industrial operations is an essential step in the development of our Group. This project meets the economic and environmental challenges set by the company as part of its global strategy: innovation, customer intimacy, geographic expansion and social responsibility. Controlling our environmental impact is a priority: Gattefossé headquarters will be ISO 14001 certified in 2021 and the new American site will also meet this requirement."
Eric Brun, president and CEO of Gattefossé USA and Canada said, "North America is a leading region for the global pharmaceutical and personal care industries in terms of innovation, production and consumption, and has therefore a major impact on worldwide trends. The opening of a manufacturing unit represents an essential milestone in our strategy to enhance our local presence and commitment to this important and influential market. The label, Made in USA, will satisfy a strong demand expressed by our customers and the geographical location of this new site will facilitate logistics and supply chain. Production in Texas is first intended to serve the North American market but will gradually be extended to other regions."