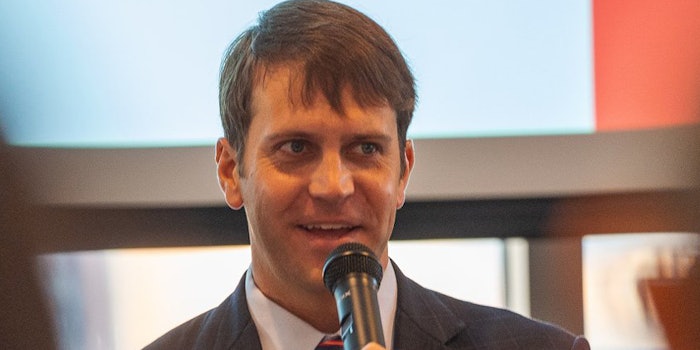 Colonial Chemical, Inc. has announced two new appointments at the company: David Anderson, Jr. will be promoted to the position of president, and David Anderson, Sr., the company's founder, has been named to the position of chairman.
Related: Colonial Chemical Promotes McCaul as North American Sales Director
In his new role, Anderson Jr. will assume responsibility for the total operation of Colonial Chemical, Inc. and to lead in the company's strategic goals and future expansion.
Anderson Jr. joined Colonial Chemical in December 2009 as northeast territory manager and progressed through the positions of sales manager and vice president of sales and marketing. 
Anderson Sr. will serve as chairman and his primary role will be to lend his experience, knowledge and expertise to coach and consult with the management team and ensure Colonial continues to grow and be successful. He will also be active in the start-up and development of the newly announced Colonial Chemical M.E. Arabia.
David Anderson, Sr. said, "David Jr. has one of the strongest work ethics and overall skill sets in this industry, and a great deal of the growth of the company in the past few years rests on his shoulders. Since joining us full-time in 2009, he's been a tremendous asset to our organization, and we're confident that under his leadership, he'll continue to guide us to even greater success in this expanded role."
He added, "Colonial intends to remain a privately-owned family company, free of outside investment for many years to come. We continue to believe that a stable ownership structure benefits our customers, our employees, and our suppliers the most."