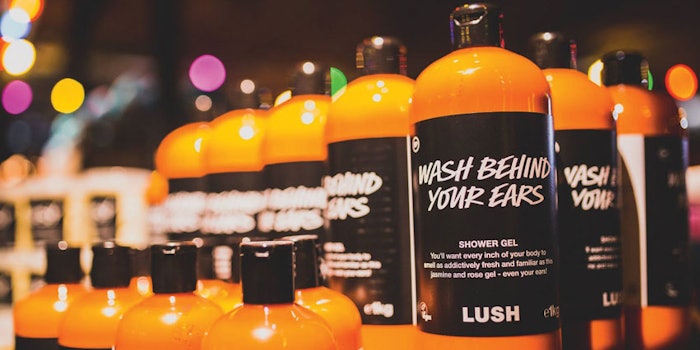 The "other toiletries" market in the United States was valued at approximately $11 billion at retail level in 2016, up 2.7% from 2015, according to figures from Kline's Cosmetics & Toiletries USAa report. The market breakdown by product category is presented in
F-1

.

According to Naira Aslanian, project manager of Kline's consumer practice, shaving products recorded the strongest growth due to the entrance and phenomenal growth of direct-selling brands such as Dollar Shave Club, the billion dollar company acquired by Unilever in 2016, which recorded more than 40% growth last year, and Harry's, a similar online retailer.

In personal cleansing, Aslanian noted, SheaMoisture has recorded more than 50% growth in the category. The brand's roots lie in the multicultural hair care segment, but has since expanded its portfolio into personal cleansing and a natural positioning.
Specialty Retail
Specialty retailers and the experience they bring is key, said Aslanian. Brands such as Lush—with a natural positioning and fresh, handmade cosmetics that bring the consumers an in-store experience—have recorded healthy growth in 2016.
Male Grooming
Male grooming is making waves across categories, with men paying more attention to the way they look, said Aslanian. In personal cleansing, Dove Men+Care has become one of the largest, strongest brands, recording more than 10% growth.
The segment appears poised for continued growth, particularly among millennials. According to an in-cosmetics Global 2017 presentation from Lia Neophytou, associate analyst at GlobalData.com, millennial men are willing to increase the number of beauty grooming products in their routines in order to improve their appearance. According to Neophytou, 72% of millennial men believe their looks and appearance are important, while 44% have been made more self-conscious of their appearance due to social media.
The boom in the male grooming space has led to a range of disruptive innovations. For example, Pacific Shaving Company's Single-Use Shaving Cream Minis offer portable shaving cream in MonoSol's food-grade dissolvable packet, which releases pre-measured lather upon contact with water in the palm of the user's hand. The brand is available at Target, which has expanded its male grooming game with brands such as Harry's.
"We're always asking what can't we put in a packet that dissolves in water," said P. Scott Bening, MonoSol's president and CEO. "We have seen success in laundry detergents, automatic dishwasher detergents, food coloring, and pool and spa products in water-soluble film, so why not enhance convenience in personal care products? With Pacific Shaving Company, we're unleashing a new, innovative way to deliver shaving cream."
72% of millennial men believe looks and appearance are important, while 44% have been made more self-conscious of their appearance due to social media.
"By taking cues from adjacent market categories with respect to form, function, and packaging, Single-Use Shaving Cream Minis are at once completely new and completely familiar to consumers," said Stan Ades, co-founder of Pacific Shaving Company. "Like laundry and automatic dishwasher single doses, we expect the Minis to change the way people shave, particularly in a world striving for convenience."
Meanwhile, Switch Fresh introduced a demo of its eco-friendly refillable deodorant, which featured gliders on the side of each bottle that allow users to move the product and attach and detach the deodorant cartridges (available in 2.5-oz and 5-oz sizes).
"Switch Fresh is the world's first replaceable deodorant that reduces plastic waste and inspires individuality with unisex scents and personalized designs," the company's Indiegogo page noted in February. "This patented deodorant bottle utilizes replaceable deodorant cartridges and reduces the amount of disposable waste by 96%, compared to traditional deodorant bottles. Our unique design is an eco-friendly alternative to the 800 deodorant bottles the average person will dispose of in their lifetime."
Multifunctional Products
Personal cleansing products that promote hydration and moisturization, with naturally infused ingredients are popular among consumers, who are trending towards one product with multiple benefits.
For example, Perfekt's water-resistant Body Perfection Gel firms and tones the skin, while adding a "sunkissed color." The gel can be applied to the legs, arms, décolleté and elsewhere.
Vita Liberata's Body Blur Instant HD Skin Finish for the face and body masks imperfections and reflects light for healthy-looking skin. The product, available in Latte Light and Mocha, can be used alone or under foundation.
Dr. Brandt Skincare's alcohol-free Cellusculpt Body Shaper & Cellulite Smoothing Cream comprises caffeine and comes with a massage applicator to reduce the appearance of cellulite. The product also offers skin hydration to resolve dullness and uneven texture, as well as a loss of firmness and elasticity.
On the natural front, Amway recently introduced its G&H body care collection, including the G&H Nourish+ line, comprising "restorative body care [to] help nourish, comfort and maintain healthy looking skin with a rich, exclusive blend of naturally derived and botanical ingredients." The range's ingredients include shea butter, organic pumpkin seed oil and orange blossom honey in the following formats: Body Lotion, Body Wash, Complexion Bar and Hand Cream.
Brands are finding other ways to enhance the consumer experience. For example, P&G's Duo Dual-Sided Body Cleansers ($9.99) have added new functionality to the brand's products in the Olay, Old Spice and Ivory brands. The cleansers feature scrubbing and smooth sides that are water-activated for a rich, bubbly lather that conforms to the skin. The disposable cleansers are designed to be used for up to 30 showers.
Texture and Format Innovations
Like the broader beauty care sector, bath and body products have begun to incorporate unique textures and formats to elevate consumers' sensorial experiences.
For example, Bath and Body Works' Signature Collection CocoShea Honey Bath & Shower Jelly ($16.50) has been a sell-out success for the brand. The product contains cocoa butter, and shea butter for a jelly that transforms into a creamy conditioning foam as it's applied to the skin.
Josie Maran's hydrating Whipped Argan Oil Body Butter is "packed with luscious oils and whipped to a feather-light texture." The velvety-textured product comprises shea butter, white tea extract and avocado oil, and is available in a range of fragrances such as Juicy Mango, Sweet Citrus and Honeysuckle Vanilla.
Sol de Janeiro's fast-absorbing Açaí Body Power Cream is formulated for everything from normal to oily to sensitive skin and resolves dryness and uneven texture and tone. In addition to açaí oil, the formulation comprises cupuaçu butter, coconut oil, extra-fine mica flecks and an açaí fragrance.
Finally, Deborah Lippmann's Marshmallow Whipped Hand & Cuticle Scrub contains AHA and BHA to "purify and revitalize skin by lifting dead skin cells from the skin's surface and clearing pores to reveal soft, smooth, and glowing skin."
Footnote:
awww.klinegroup.com/reports/cia1.asp