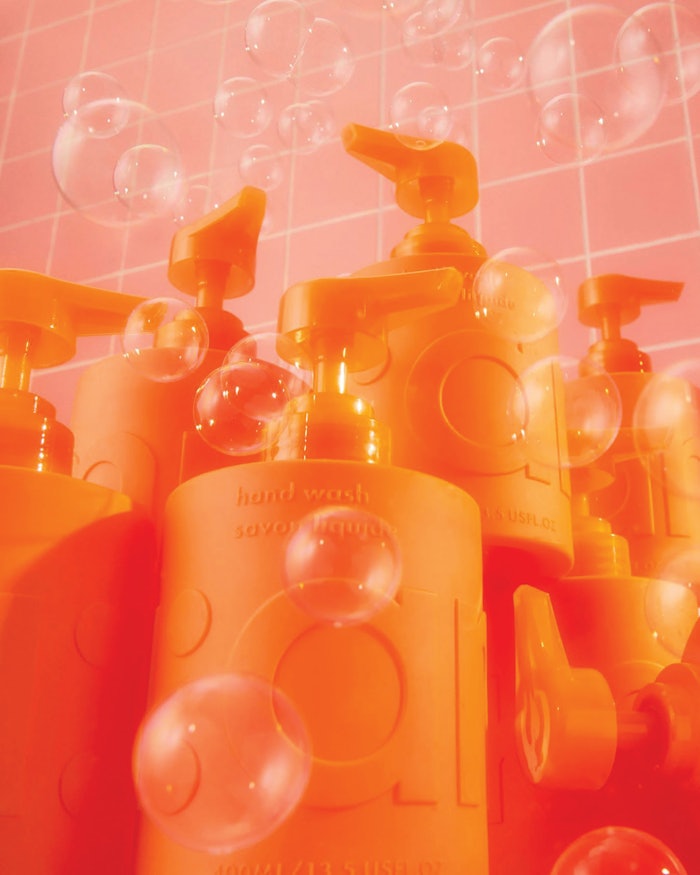 Hybridized products are taking over hair and scalp care, featuring skin-care-inspired formats and claims, while makeup-with-benefits is the hottest trend in color cosmetics. Body care is also absorbing lessons in category cross-pollination. Here, we round up four recent examples.
Body Barrier Defense
With sensitive skin concerns on the rise, barrier defense claims have been increasing, particularly in facial skin care. Now, Ren's latest launch puts the concern into focus for body care. The Evercalm Barrier Support Body Balm ($45), which launched on Sephora.com in early September 2023, represents the first Evercalm body care SKU. The balm-to-oil formulation is said to melt into the skin to deliver relief from dryness and sensitivity. Furthermore, it can be used to soothe eczema and psoriasis-prone skin.
Key ingredients include Camellia japonica seed oil, which soothes redness and other signs of sensitivity, a barrier-strengthening safflower-ceramides complex, as well as barrier-supporting sunflower oil, upcycled apricot kernel oil and sweet almond oil.
Body Acne Care
Nécessaire recently launched a body acne care duo, The Body Acne Wash and The Body Acne Solution. Acne is a perennial concern, though the focus tends to be on facial acne. That said, body acne is also a chronic worry; in fact, as far back as 2020, Spate identified search activity picking up around "butt" acne
For the full article, check out Global Cosmetic Industry's October 2023 digital magazine.