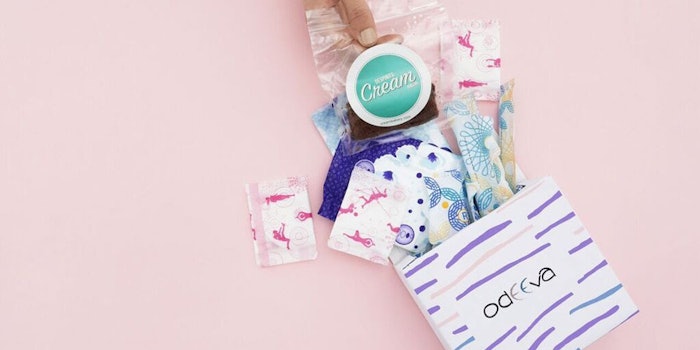 Odeeva is the newest subscription box specifically designed to help women survive "that time of the month."
In addition to providing its customers with custom-made boxes of tampons, pads, liners and samples, Odeeva provides an online space to discuss and learn about topics such as health and relationships. Odeeva will also donate a day's supply of feminine products to a girl in need, via Girls Helping Girls, for every box purchased. 
The Details 
Odeeva customers can choose their preferred products and the frequency in which they would like to receive them.
In addition to tampons, pads and liners, customers can choose from add-on items, including menstrual pain therapy, razors, makeup removers, feminine wipes, skin exfoliator, moisturizer, skin mask, condoms and pregnancy tests.
Customers are given the option to change, pause or cancel their subscription at any time. 
Monthly plans start at $3.99.