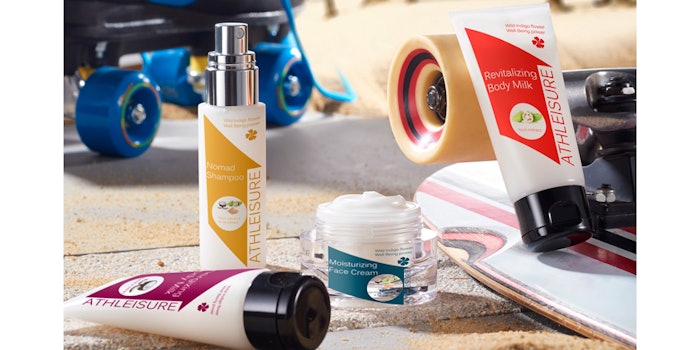 Strand Cosmetics Europe has launched the Cali range, containing six products for the body, face and hair. 
According to the company, the wild indigo extract used in the line "inhibits stressor-mediated reactions, activates the release of neuropeptides that affect mood and enhances the detoxification process."
The Range Consists of...
Cali Make-up Stay: A spray lotion that protects makeup and skin from pollution and temperature variation;
Cali Face Cream: A water-soaked cream gel with a matte aspect, moisturizes the skin and helps it to breathe;
Cali Nomad Hair Cleanser: A dry shampoo that absorbs the scalp's sebum; and
Cali Body Milk: Available in three versions—

energizing, revitalizing and relaxing.