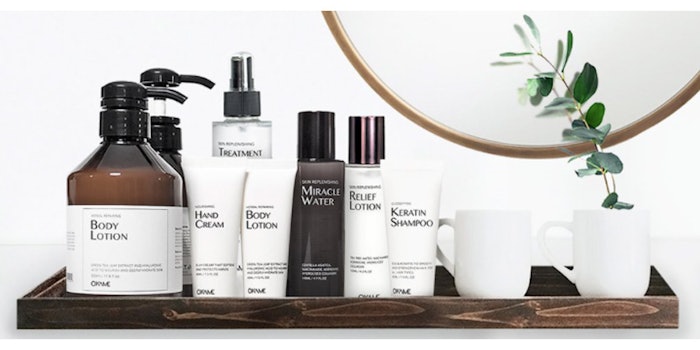 Asian beauty brand, Okame, has launched its botanical skin care line of face, bath and body products in the U.S. 
Okame's products were inspired by nature and formulated with simple ingredients that are "effective and sensitive for all skin types."
The product line includes Bio-Cellulose Facial Masks, Replenishing Waters, Keratin Shampoo and Conditioner, Repairing Body Lotions and Nourishing Creams.
Key ingredients include centella asiatica extract, witch hazel extract, adenosine and niacinamide.