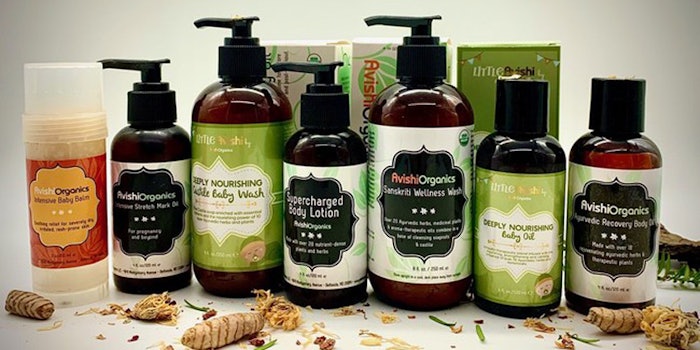 Avishi Organics' pregnancy, post-partum and baby skin care collection was created with plant-based ingredients and Ayurvedic elements for a "wholesome, luxurious experience."
The collection of body washes, lotions, oils and balms were formulated after years of research into herbal and plant-based remedies found in traditional cultures and Ayurvedic texts, the brand explained.
Products in the collection are certified organic and free from parabens, fragrances, dyes, sulfates, mineral oils.
The collection was created with a blend of botanicals for skin rejuvenation, Amla to protect skin from stressors, Ashwagandha and Gotu Kola to bring the body towards balance, a blend of oils to hydrate and nurture the skin, and pregnancy- and baby-safe levels of essential oils.