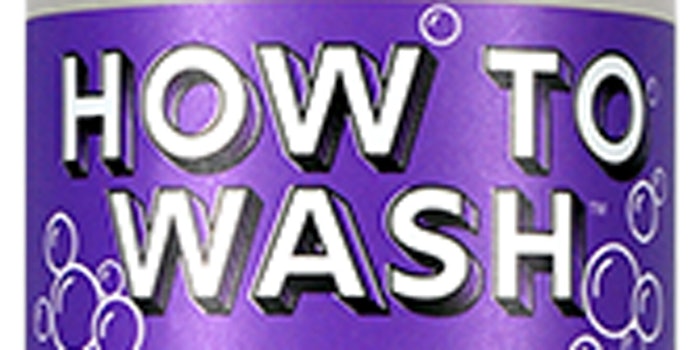 Clean n' Natural launched its How To Wash brand of hand soaps with a step-by-step guide adopted from the World Health Organization on each label that shows users the proper protocol for hand washing, according to the brand.
Further reading: Demand for Hand Soap Set to Soar from COVID-19
The collection includes:
Ocean Air
Lavender Fields
Fresh Lemon
Fragrance-free
Each soap is infused with coconut-derived cleansers, vitamin E and antioxidant-rich moisturizers.
 How To Wash is:
Sulfate-free
Paraben-free
SLS-free
DEA/TEA-free
Triclosan-free
SLES-free
Dye-free
Formaldehyde-free
The soaps are sold in 12 fluid ounce bottles for $4.99. 
Melinda Rubin, founder and president of How To Wash said, "We know the importance of proper handwashing and good hygiene. Before the current crisis, many of the U.S population did not know how to properly wash their hands. We wanted to make a difference, so we created a product that serves as both a public service announcement, to educate consumers on proper washing protocol, and a way to clean skin with high-quality cleansing products–thus How To Wash was born."