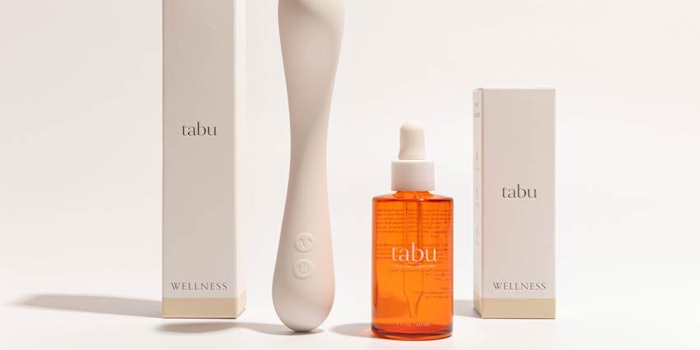 Tabu is now selling The Kit on Goop, which includes a personal massager, lubricant made of organic ingredients and educational content on sexual wellness. The Kit was designed in collaboration with clinicians, therapists and variably aged women.
Related: Sexual Wellness Market Briefing from Stylus
Tabu's Personal Massager is made of medical-grade silicone and is 100% waterproof.
The Kit also includes water-based personal lubricant made from organic aloe vera, hyaluronic acid and natural plant extracts. Soft and smooth, the formula is rich in omega-6 essential fatty acids to protect from dryness, and plant-based antioxidants to soothe and calm sensitive areas.
Tabu's The Kit is FDA cleared, hypoallergenic, vegan and free of glycerin, paraben, hormones and fragrance. It costs $135 at goop.com.