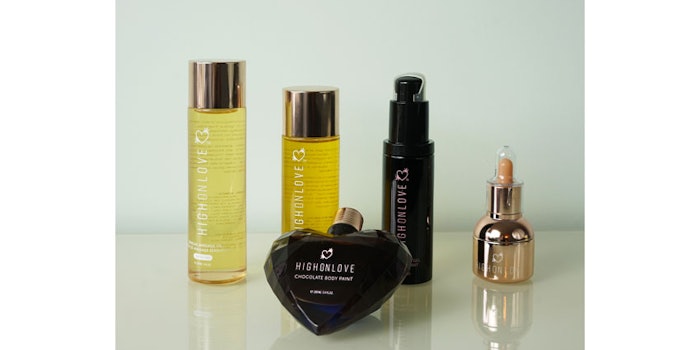 High on Love is a brand specializing in lubricating oils made with cannabis oil. 
According to the brand, two versions of the line are available: the Hemp Oil line for consumers living in areas with cannabis restrictions and the THC + CBD line for consumer living in areas without cannabis restrictions. HighOnLove is curated by Angela Mustone, a specialist producer of adult cosmetics, and is meant to eliminate pain and dryness while taking physical sensation the next level. 
Products are made in Canada with 100% natural ingredients and do not contain soap, parabens, allergens or colorants. Prices range from $45-$80 for the full 10-piece collection.