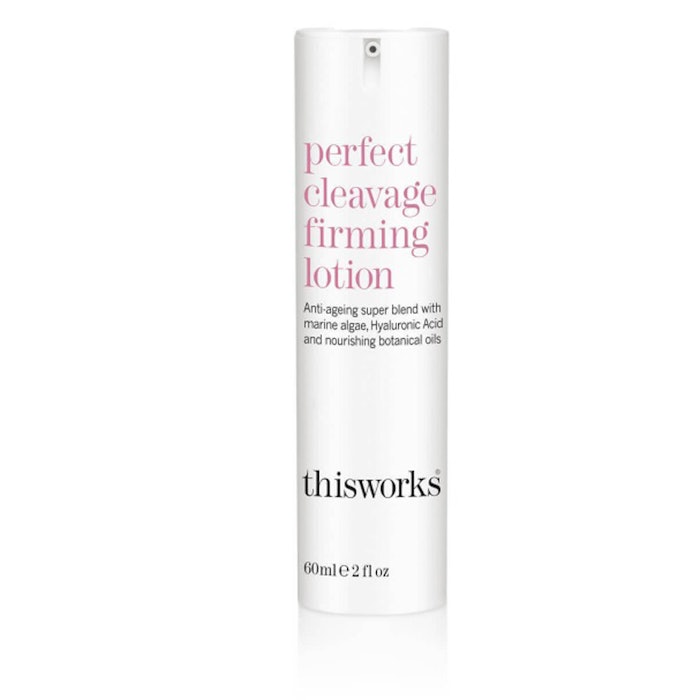 This Works Perfect Range was created to help maintain a natural glow and repair sun-damaged skin.
The collection includes products for legs, feet, neck and chest area. 
This Works Perfect Range
Perfect Legs 100% Natural Scrub: An exfoliating balm with pink Himalayan salt and essential oils;
Perfect Cleavage Firming Lotion: An anti-aging lotion with essential oils and plant extracts, meant for the delicate skin on the neck and chest area;
Perfect Legs Skin Miracle: A tinted serum with vitamin C and vitamin E, meant to even out skin tone and restructure the skin
Perfect Legs Skin Protector: A tinted serum with hyaluronic acid and vitamins C and E, meant to enhance, refine and protect legs from sun damage;
Perfect Legs Sculpt & Shine: A highlighter containing natural caramel, light-diffusing mineral powders and hyaluronic acid, meant to define and shape limbs with a golden glow; and
Perfect Heels Rescue Balm: A soothing balm with cotton thistle, meant for cracked heels and dry feet.