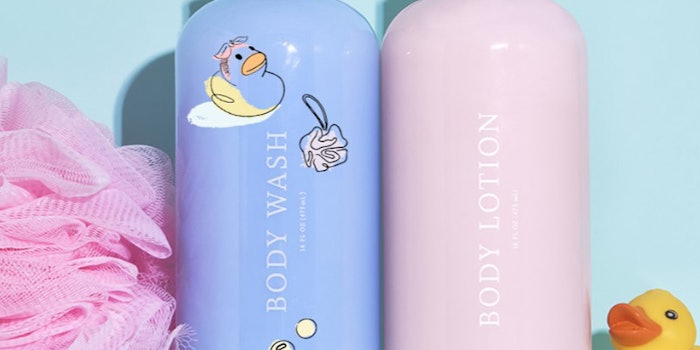 Function of Beauty offers customized body wash and lotion that allows users to build a body profile, choose your fragrance, name, color and bottle size.
Further reading: The Customizable Beauty Baton Collection from Ready Set Jet
When building one's body profile, users can choose their skin moisture level between very dry, dry or balanced.
Fragrance options include:
Nude (pe)each
Srike a (r)ose
(Pear)fection
All (you) calyptus
True l(o)vender
Fragrance-free
The formulas are vegan, cruelty- and gluten-free.
The body wash and lotion are available in 8 oz and 16 oz bottles ranging from $19.99 to $29.99.