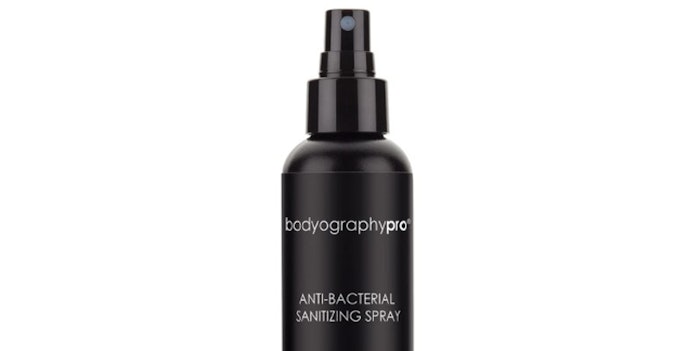 Bodyography is launching its Anti-Bacterial Sanitizing Spray that is said to eliminate more than 99.9% of germs and bacteria from cosmetic products, tester displays, makeup kits, workstations and hands. 
Previously: WWP Beauty Launches Personal Protection Line
According to Bodyography, the spray is made of 60% ethanol alcohol. It contains watermelon and quinoa to purify hands without drying the skin.
Features include:
Moisturizing
Fast-drying
Gluten-free
Vegan friendly
Paraben-free
.15% benzalkonium chloride