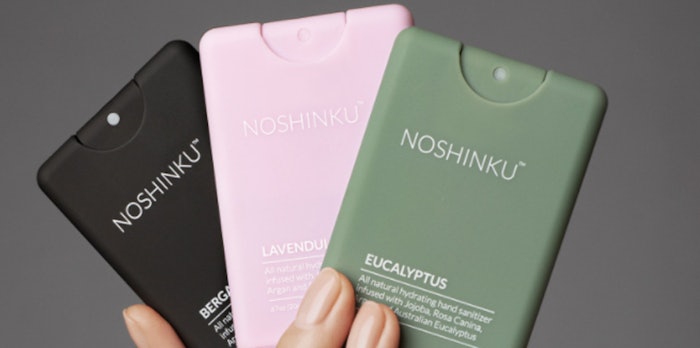 As more companies continue to manufacture hand sanitizers, Noshinku has launched its lavender and eucalyptus scented hand sanitizer that was reportedly developed before the pandemic hit. 
The sanitizer is packaged in a sleek and slim matte pocket sprayer. 
According to the brand, it kills 99.9% of germs with organic sugarcane alcohol and conditions the skin with moisturizing organic botanicals. 
Its hand sanitizer is organic, dries quickly and is lightly scented with bergamot. 
Key ingredients: Jojoba oil, Rosa canina oil, argan oil, organic alcohol