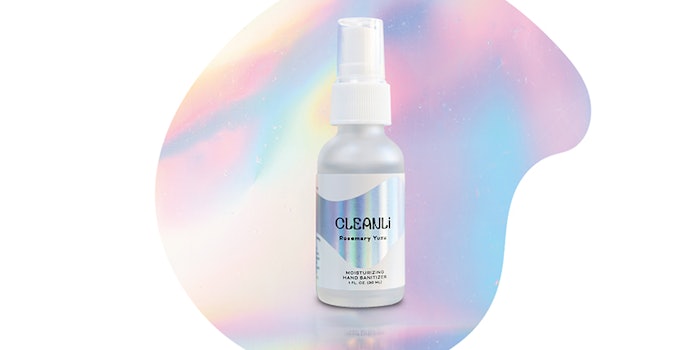 Cleanli, a natural cleansing brand, is launching its first product, Rosemary Yuzu Moisturizing Hand Sanitizer.
Previously: Nourishing Hand Sanitizer by Dove
The hand sanitizer reportedly meets CDC and FDA guidelines and is a certified over-the-counter drug made in the United States using traceable ingredients. 
In addition, Cleanli's hand sanitizer uses natural, USDA-organic ethyl alcohol for its 63% alcohol content. It is denatured using natural rosemary essential oil. 
The Rosemary Yuzu Moisturizing Hand Sanitizer incorporates antioxidants from yuzu, vitamin E and glycerin to moisturize, soften and restore the skin during use.