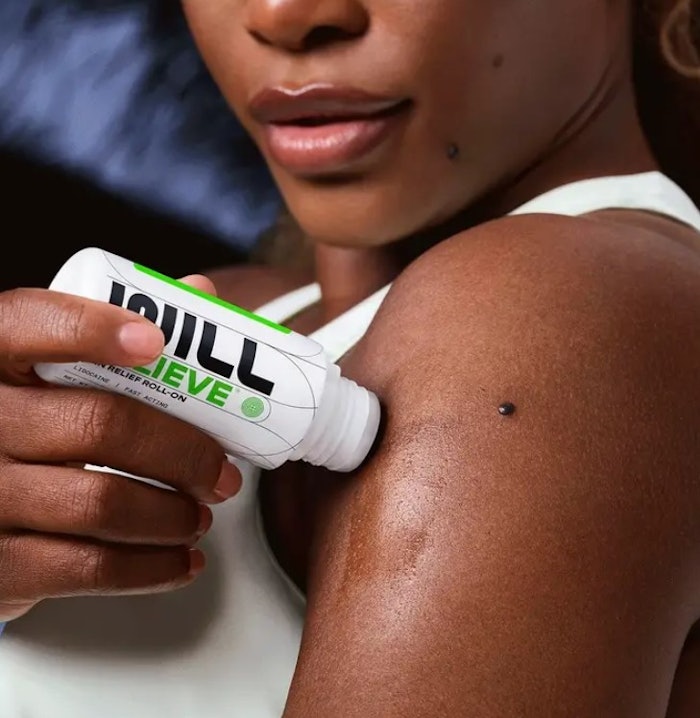 Serena Williams is set to launch a new lifestyle brand, Will Perform, which features a line of topical pain relief and daily muscle care solutions. Per Essence, the clean, cruelty-free brand is co-founded by Hank Mercier and Eric Ryan, who co-founded Olly and Welly. Mercier will serve as CEO. 
(Interestingly, in 2019 sister Venus Williams took an ownership stake in the active self-care brand Asutra. Williams, who reportedly discovered the brand after she "fell in love with Asutra's Natural Pain Relief Cream," has acted its chief brand officer. Her role includes building Asutra's brand and product line.)
The brand declares, "We believe that performing our best starts with how we recover. And that recovery for your body and mind has a role to play each and every day. So, we've created a new way to think about and approach recovery: performance care. Solutions for morning and night. Proactive and reactive relief. Our product lineup has been created by and for athletes to offer fast pain relief and daily muscle care."
The relationship between beauty and personal care has ramped up in recent years, with skin care and makeup brands tooling products to stand up to consumers' active lifestyles (remember athleisure beauty?).
Meanwhile, existing brands such as Mineralgia have long offered topical products to provide safe and everyday relief to support whole-body healing. In fact, quite a few brands have gotten into the fitness recovery game.
However, Will Perform represents a new wave of elevated functional products, similar to the premiumization revolution that occurred in deodorant and oral care over the last five years.
Will Perform has targeted its products specifically for millennial and Gen Z demographics after seeing firsthand how recovery products are typically framed for certain ages. 
The products in the brand include:
Will Relieve Lidocaine Pain Relief Roll-On
Will Cool Menthol & Camphor Cooling Pain Relief Roll-On
Will Rest Nightly Muscle Recovery Lotion
Will Soothe Daily Muscle Soothing Lotion
The "relieve" and "cool" products are said to offer pain relief, while the soothe and rest products are said to offer skin and muscle care.
All SKUs retail for $12.99.
Will Perform is now available at willperform.com  and launches at Target and Target.com on December 18, 2022.