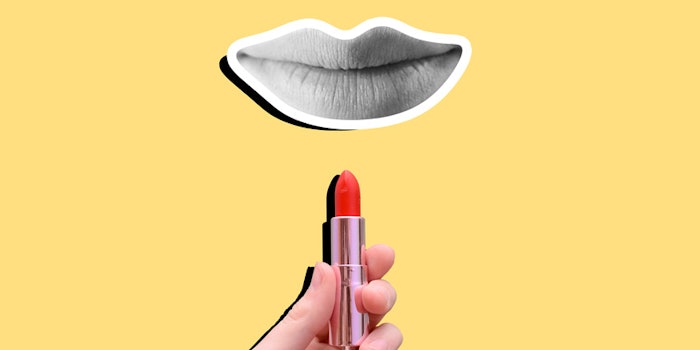 New beauty challengers have tapped into the popular zeitgeist, taking advantage of evolving technology, platforms and cultural values. From the rise of influencers to the adoption of ethical ranges, challenger brands are extremely adept at delivering on specific consumer trends.
In nearly every sector, heritage brands face an unprecedented level of competition from challengers—a breed of ambitious brands, driven by their conviction, who are leveraging structural changes in retail and media to punch above their weight. With lower barriers to entry and evolving consumer attitudes, challenger brands are winning not just market share but often the market argument too. Nowhere is this transfer of power more apparent than in the beauty sector.
In order to better understand the rise of challenger brands, Initials surveyed over 1,000 British consumers who had recently switched from an established brand to a new challenger brand. Alarmingly consumers aren't merely flirting with change. Just one in five who had made the change intended to switch back.
As markets shift and consumer purchasing habits change, it's unequivocally clear that challengers are capturing a new generation of shoppers. What challengers lack in capital, they make up for in conviction.
The Rise of the Influencers
Influencers have been important for some time now, but they didn't find commercial success until brand partnerships kicked in. This shift is what allowed them to monetize their following. High levels of brand support increased the number of influencers, their followers and their credibility. But the power dynamic has shifted dramatically, so much so, many influencers have been able to launch their own brands, becoming challengers themselves.
This shift is having wide-reaching implications, including impacting established brands relationships with retailers. Ruth Crilly launching her A Model Recommends dry shampoo range is one example, Marlena Stell's Makeup Geek Cosmetics line is another. It's also worth noting it's no longer just the big players like Tanya Burr and Huda Kattan doing this—there are now new challengers challenging the original challengers.
Digital Beauty Brands
Many challenger brands have been born in, and subsequently dominate, the digital space. Heritage brands were products of the Industrial Age, but challengers are masters of the Information Age. Where one relies on brick-and-mortar stores, the other allows for rapid growth and exposure to consumers around the world, with the added benefit of lower costs and cheaper overheads.
Challengers can pursue the distribution strategy that best fits their model and proposition because they're not slaves to historic trading relationships, ways of working or other entrenched interests. Direct-to-customer challenger brands such as Glossier are truly customer-centric, with a democratic brand identity that uses the internet's speed, efficiency and customer service to create an ideal environment for today's shoppers.
Glossier's brand language and tone of voice echo this sentiment, perhaps best encapsulated by the brand's story, "We make products inspired by the people who use them: you. We don't believe beauty is made in a boardroom—it happens when you get involved."  The direct-to-customer distribution strategy extends to wider customer engagement, proactively encouraging direct conversations between brand and consumer. The brand's co-creation approach, directly involving their audience to build a tribe of followers, is a genuine USP that generates powerful results.
A Niche Focus
Success in the digital age demands a specialist focus. There's no longer room for a 'one size fits all' approach.
Fenty Beauty, a cosmetics brand launched in September 2017 by Rihanna, focuses on skin products for all skin tones, the mantle of which is now being galvanized by the likes of UOMA, who offer a ground-breaking 51 shades and six formulations for all skin types.
By focusing specifically on skin tone foundations and addressing historical issues within the category, these challengers are able to offer a better solution. What's more, they are willing to break category codes and conventions in order to deliver it. This mindset permeates everything they do.
Behind this personalized, niche approach lies an ambition to radically redefine the status quo. It's just part of the reason why challenger brands are changing the shape and discourse of the beauty category.
Makeup with a Message
Challenger brands are looking outside of 'beauty' and 'products' to tap into broader consumer trends, behaviors and passion points.
Attitudinal shifts mean people now place increased emphasis on equities beyond functional performance. There's a growing interest in provenance, the integrity of supply chain, ethics and the extent to which a brand demonstrates a relevant social purpose.
Revlon's partnership with Gurls Talk is an example of an established brand getting social purpose right, in this instance via a collaboration that addresses mental health issues for young women. As part of the activity, Revlon launched makeup sets with specific messaging to promote self-worth, confidence and positivity—showing brands are elevating the role of their products to be about more than just superficial cosmetic beauty.
With this partnership, Revlon has managed to filter a purpose-led strategy all the way down to shelf, and into everyday makeup bags—enabling the all-important shift from being a brand that 'says' to a brand that 'does'. Brands that can align purpose and popular societal values in this way will win the competition for consumers' hearts and minds.
The New Normal
In the beauty sector, challenger brands are fast becoming the norm. Heritage brands need to radically re-think their approach or risk becoming irrelevant, damaging brand equity. Adopting the challenger mindset is crucial.
Established beauty brands can fight back by instituting change at product level. This means new product development designed to resonate with a new kind of audience, one that is used to infinitesimal choice and who are driven by values beyond product benefits.
Above all, change at the emotional level will be key. Established brands need to revisit and re-frame their brand architecture to identify genuine points of difference, adopt radical new behaviors and 'story-do' as well as 'story-tell'. This requires bravery and an appetite to step up and make changes, changes that match the conviction and belief demonstrated by those brands who are winning with the audiences.