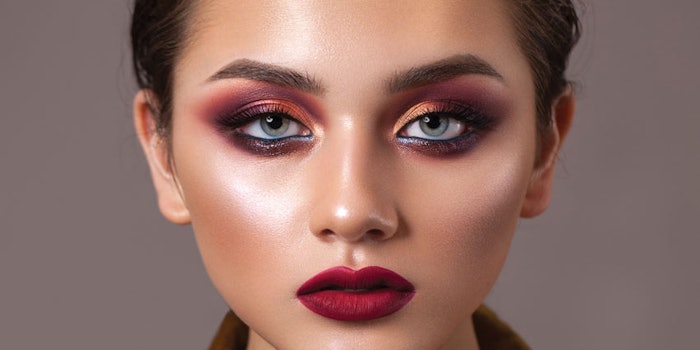 Even with a softening U.S. market, makeup remains a massive market just waiting for new innovation to spark a resurgence.
The headlinea, published in August 2019, said it all: "The U.S. cosmetics boom is over." The story, from Vogue Business, noted what many industry insiders had witnessed: the rising popularity of skin care amidst a wellness/self-care revolution and strong competition from indie brands and adjacent segments such as tinted moisturizers.
When Shiseido reported its Q3 2019 results, the company noted that full-year net sales were in part impaired by results in the U.S. market, particularly makeup. (It was perfectly natural, then, that the company announced its acquisition of indie skin care darling Drunk Elephant around the same time.)
Ulta, meanwhile, revised down its full-year 2019 guidance, from a range of $12.82-13.03 per share to $11.86-12.06 per share. The company also reduced its revenue growth forecast to 9-12%. Makeup, which accounts for about 50% of the retailer's business, was a major factor in these shifts.
"After several years of very strong performance, growth in the makeup category has been decelerating over the last two years [and] recently turned negative," said CEO Mary Dillon. "Notably, when we look at sales growth by brand, we see that most of the top brands across both mass and prestige are negative year-to-date."
Dillon went on to cite a lack of excitement and new ritual creation from recent waves of makeup innovation as factors in declining sales. To counteract consumer disengagement, Ulta has partnered on an exclusive makeup line with the Frida Kahlo Corporation; launched Florence by Mills from actor Millie Bobbie Brown, which offers clean makeup geared toward Gen Z; and launched a makeup and accessory collection with mega-influencer Jeffree Star.
The Prestige Problem
Earlier this year, NPD reportedb that the makeup category has experienced rising rates of discounts. Face, eye and lip categories all saw roughly 3-4% rises in sales attributed to discounts between 2017 and 2018, according to the firm. In fact, the growth areas in the category, such as minis, reflected consumer interest in low prices and high value.
Furthermore, NPD's data showed that 33% of consumers only purchase makeup products that are on sale or come with a free gift. As a result, discounting is widespread in beauty, particularly makeup. Once a brand begins discounting it can be difficult to reverse course, creating a downward cycle.
More recentlyb, NPD manager and makeup category analyst, Natallia Bambiza, noted, "Discounts and promotions along with multiple 'under $25' offers are taking the 'prestige' out of prestige. These deals are blurring the lines between prestige and mass. And when it comes to quality, 69% of U.S. makeup consumers consider makeup brands found at drug stores or mass merchandisers to be just as good as higher priced department store brands."
For the full article, check out Global Cosmetic Industry's January digital magazine.