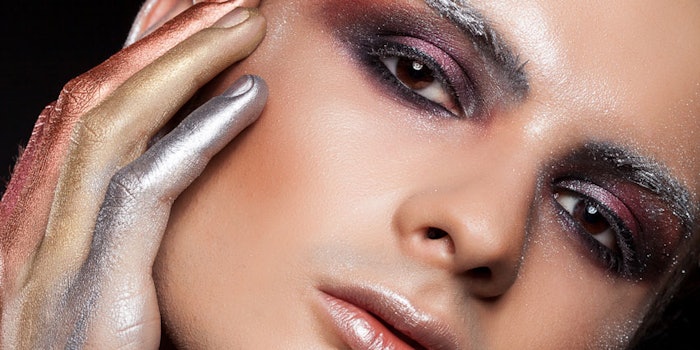 It's raining men…'s beauty products. Or at least it is according to a recent blog post by Kline Group's consumer products analyst, Kelly Alexandre, titled "The New Age of Beauty Becomes Male-centric." The post explains that in recent years there has been a shift when it comes to thinking about men in beauty in the United States.
According to the post, both men's cosmetics and gender-free beauty are set to be the next steps in the male beauty segment. This trend has already caught the attention of the media, several indie beauty brands including Milk Makeup and Menaji, and name brand beauty companies, such as CoverGirl.
Kline also states that social media is acting as a platform for men who are as enthusiastic about cosmetic and beauty products as women are. Social media has allowed male makeup artists, beauty bloggers and vloggers to share their skills with the world.
Editorial coverage in 2016 for these male beauty aficionados included "Rise of the Beauty Boys!: 11 Male Makeup Artists You Must Follow on Instagram" in the Daily News and PopSugar's "10 Beauty Boys Who Will School You on Glam Makeup Looks." 
For the full post please visit: www.klinegroup.com