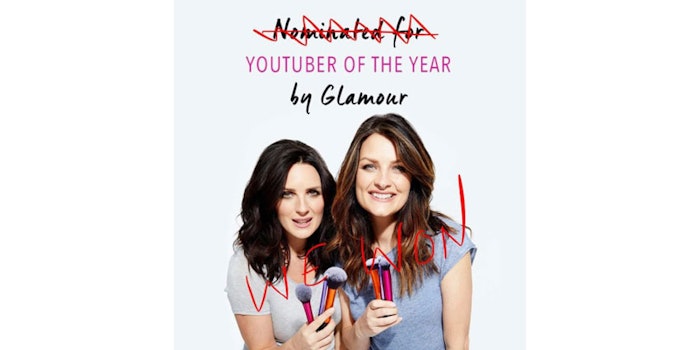 At the Glamour Women of the Year Awards, held on June 6 in London, Sam and Nic Chapman--a sister dynamic duo responsible for YouTube beauty channel Pixiwoo and co-designing the Real Techniques beauty brand--were named YouTubers of the Year.
The sisters were only the second recipients of the award as it was established as an official award category last year in 2016.
Samantha "Sam" Chapman said of the pair's win, "It's a real honor to be recognized by Glamour alongside so many other inspiring women. YouTube has really come a long way since we started nine years ago, and we are just so excited to be able to use this platform along with Real Techniques to continue to engage with and inspire our tremendous community of beauty lovers."
At the time of this article's publication, Pixiwoo had 814 YouTube videos and over 2.1 million subscribers.