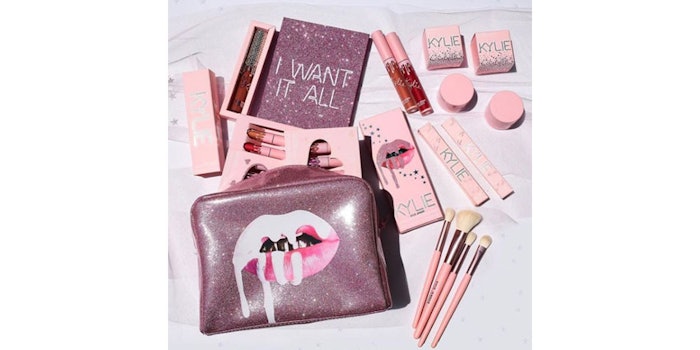 Unless you've been living under a rock, you have heard a thing or two about Kylie Jenner's Kylie Cosmetics, one of the buzziest beauty brands around with the ability to sell out of newly-launched products in mere minutes while lines of eager fans wait in line for hours on end. 
To say that this brand is a makeup marvel wouldn't be too far off. In fact, a recent Hollywood Reporter article states that Kylie Cosmetics is on track to become a $1 billion beauty brand by 2022. It has already $420 million in just 18 months. 
The article goes on to state that beauty companies such as Estée Lauder's Tom Ford reached $500 million after 10 years and L'Oréal's Lancome reached $1 billion in 2015...after 80 years. 
The article also states that there is talk of brick-and-mortar possibilities for Kylie Cosmetics after opening two pop-up shops. No official statement has been released at this time. 
For more information please visit: www.hollywoodreporter.com