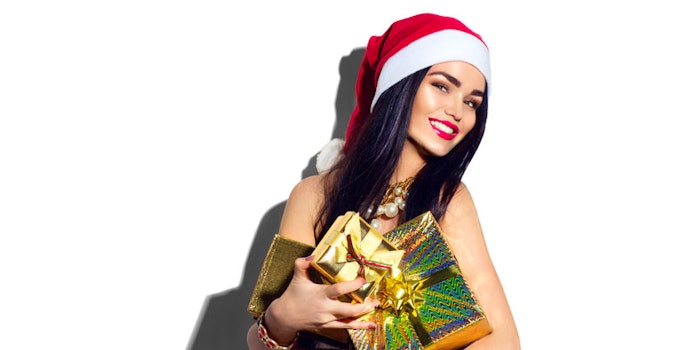 With the 2017 holiday season fast approaching, and shopping already underway for some, The NPD Group has released its forecast for holiday beauty sales across the makeup and fragrance categories. 
Larissa Jensen, beauty industry analyst at NPD, stated, "Makeup has taken on a greater role in holiday over the last few years as consumers find excitement in a category ripe with fun and whimsical items perfect for gifting. Retailers have noticed and put a heavier emphasis on the category during key holiday months."
Top holiday trends include...
Makeup
Mini makeup products are projected to pack a big punch during holiday shopping. According to NPD, these small but mighty products grew by 58% year-to-date through September 2017 with sales tripling over the last three years. Many pre-Christmas makeup launches (sets, lip color and gloss) comprise this trend. 
Fragrance 
NPD's Scentiments predicts almost one-third of fragrance consumers bought a fragrance last December as a "treat" for themselves. 
Kissura Craft, fragrance analyst at NPD, added, "Consumers want to spend, but they just have to see that it's worth it. Brands and department stores should expand on this idea of a 'treat' by creating in-store experiences through personalization and customization that will not only 'wow,' but also encourage consumers to purchase that 'treat' item."
Skin Care
Skin care sets, specifically those with a focus on anti-aging, are predicted to be popular amongst consumers this holiday season. NPD explained that eight out of the top 10 sets showcased a full-sized anti-aging product. The set was often close to the cost of the main item alone, so these sets have both gift and "treat" appeal.