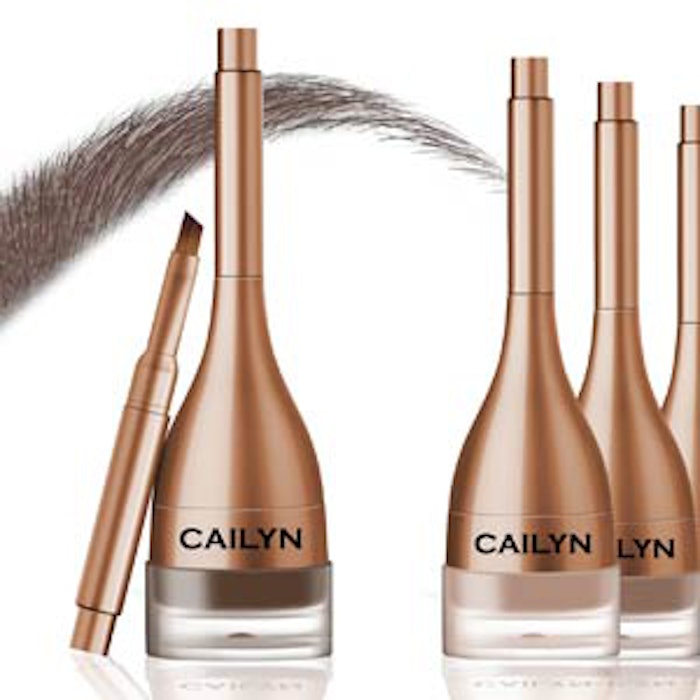 The brand: Cailyn Cosmetics' Gelux Eyebrow (available in light birch, hazelnut, drak ebony and espresso colors)
Claims: Gives precise eyebrow shape and arch that lasts, without leaving them stiff, flaky or sticky. The waterproof eyebrow gel won't smudge or require retouching, even in humid air or when sweating or swimming. Features a built-in brush. Can fill in sparse eyebrows.
Ingredient highlights: 3D Smart Film Former pigment stabilizer.