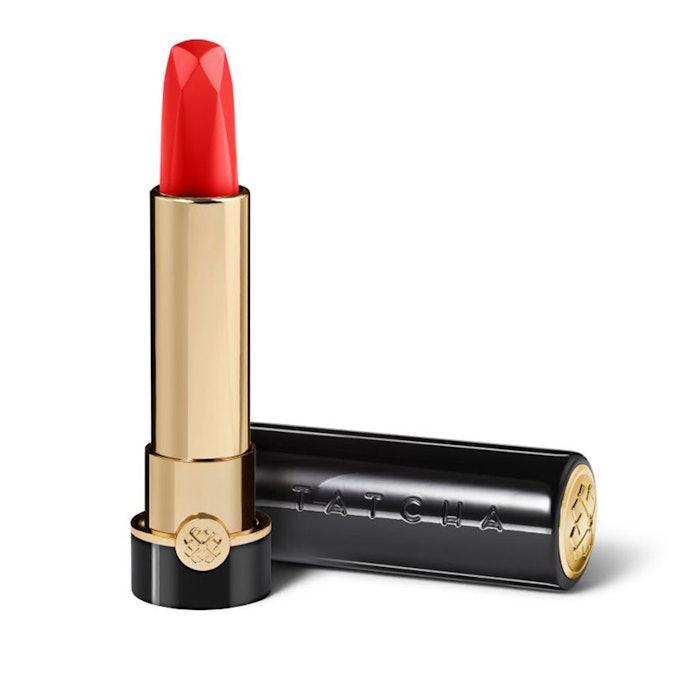 What it is: Tatcha's Kyoto Red Silk Lipstick 
Claims: Kyoto Red Silk Lipstick takes the geisha's timeless vermillion lip and remasters it for the modern woman. Rooted in a shade that is one of the most distinctive, symbolic colors in Japan. This feather-light formula combines brilliant pigments with pure silk and botanical extracts for a long-wearing matte finish that keeps lips hydrated.
Ingredient Highlights: non-irritating, non-sensitizing and dermatologist tested.