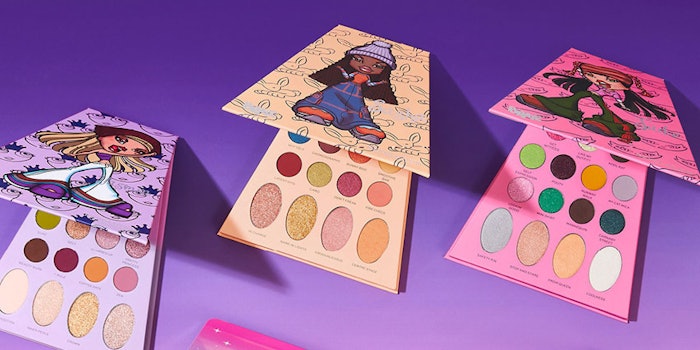 Revolution Beauty
Makeup Revolution and MGA Entertainment, the global consumer entertainment products company and creator of Bratz, have launched a the Makeup Revolution x Bratz Collection, sold exclusively at Ulta Beauty stores nationwide.
Related: Fenty Beauty Launches Gloss Bomb Heat Lip Luminzier Plumper
The Makeup Revolution x Bratz collection includes 20 available SKUs, including eyeshadows, eyeliners, lip products and mascaras, as well as brushes and bags.

Revolution Beauty founder, Adam Minto said, "Makeup Revolution is honored to be partnering with MGA Entertainment to bring the Bratz dolls franchise to life through a dedicated cosmetic collaboration. Following in the esteemed footsteps of Bratz and in an effort to break down beauty standards, the Makeup Revolution x Bratz collection strives to encourage beauty enthusiasts of all backgrounds to embrace individuality and express their personality creatively. As a business that values its consumers and their voices, we aim to cultivate strong relationships with reputable partners that resonate with our beauty community and align with our brand ethos.  Since inception, we have now grown to become a global brand but still stand for the same values we were created upon since day one: inclusivity, diversity, and disrupting outdated beauty perceptions."
Isaac Larian, founder and CEO of MGA Entertainment said, "Bratz has always been and will always be about supporting diversity and inclusivity. To celebrate our 20th anniversary, we are excited to partner with Makeup Revolution to help our fans continue to express their fearless statement of personal style based on their unapologetic self-confidence."