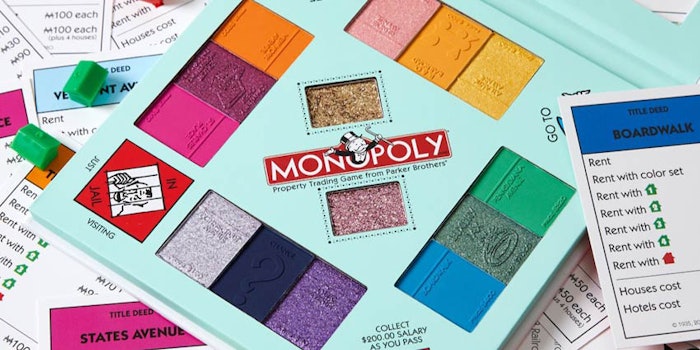 HipDot is collaborating with Hasbro on makeup palettes inspired by Monopoly, Ouija and Play-Doh.
Related: Lipstick Angels x Credo Beauty Launch Lipstick Angels Beauty Box
The HipDot x Monopoly Pressed Pigment Palette resembles the real-life board game and includes 14 highly pigmented mattes, shimmers, foils and glitters. Pigments line up to represent the most valuable properties in the game. It costs $30.
The HipDot x Ouija Palette features 15 mattes, satins, shimmers, duochromes and glitters on the Ouija board. It costs $26.
The HipDot x PlayDoh Super Color Palette features 12 buttery mattes and shimmers for $26.
All HipDot products are cruelty-free, vegan, and free of parabens, phthalates, talc and mineral oil.
Each eyeshadow palette is sold individually or as a bundle for $74. It is available on Hipdot.com and will soon be launched on Ulta.com.