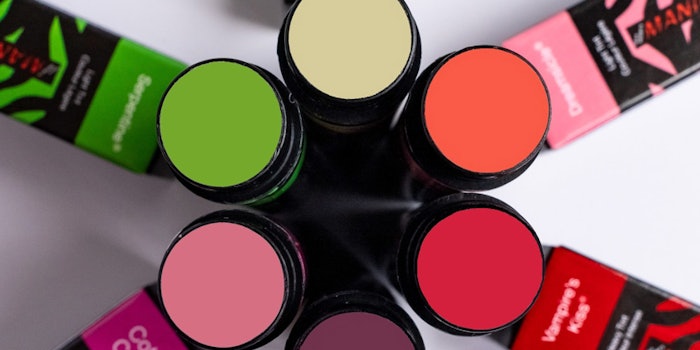 Manic Panic has announced a new line of Deluxe Lip Balms in collaboration with SkinIsSkin.
The Deluxe Lip Balms, available in six flavors, are vegan, organic, natural and cruelty-free.
The lip balms include shea butter, as well as oils from Senegal, such as hibiscus oil and baobab oil.
The balms are available on both www.skinisskin.com and www.manicpanic.com.
Report: Formulating On-trend Lip Balms