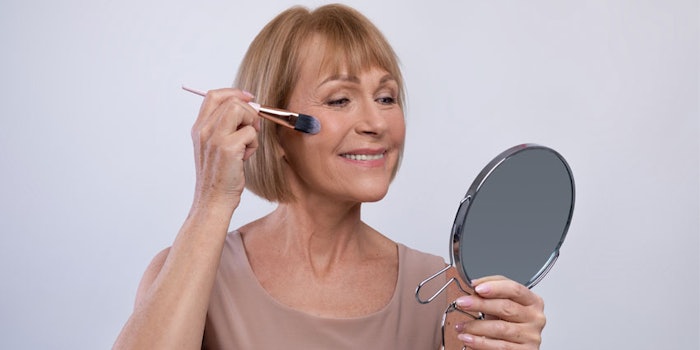 Klarna has released data that shows 31% of boomers—based on a survey of 15,000 shoppers— value sustainability when shopping for beauty products.
Previously: Study: Consumer Insight on Natural Products
The recent report also showed that 40% of Gen Z and 31% of millennials say diversity and inclusion is the most important brand value to them when shopping for beauty products. 
Data collected in February and March 2021 from the Klarna buy now, pay later app showed these products top beauty wish lists:
Versed On the Rise Firming Serum

Olaplex No. 3 Hair Perfector

Huda Beauty Life Liner Double Ended Eyeliner Liquid & Pencil

Viktor & Rolf Refillable Flowerbomb Bloom Eau de Parfum
The report also revealed that once the COVID-19 vaccine is available to consumers, young shoppers (Gen Z) are more likely to return to brick-and-mortar stores, followed by millennials, Gen X and boomers. 
Approximately 67% of respondents said that, prior to the pandemic, they preferred shopping in-store for beauty items as compared to online.
Shoppers are particularly looking for skin care products, followed by hair care. Forty-one percent of Gen Z, 40% of millennials, 31% of Gen Xers and 31% of boomers said skin care was the product category they currently spend the most on. 
And while shoppers are continuing to gravitate toward online shopping in the meantime, more than half of them said flexible payment options are the biggest factor in improving the online shopping experience.
Gen Z and millennial shoppers are continuing to get all their beauty information via platforms such as YouTube, Instagram and Tik Tok, compared to boomers who say they prefer finding beauty tips on brands' mobile app.
David Sykes, head of U.S. at Klarna, said, "Klarna's beauty survey has uncovered new consumer insights and trends that beauty brands should keep in mind as they plan their strategies for the rest of the year. For example, a key learning is that shoppers across all generations agree that brand values play a significant role in their purchasing decisions when shopping their favorite beauty items."