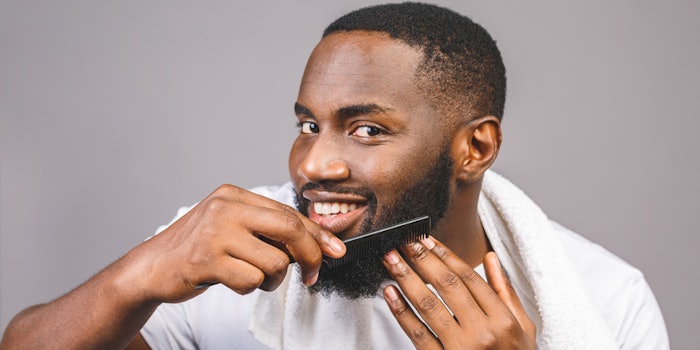 Full-looking beards and lashes are trending, according to Spate, which analyzed more than 20 billion search signals in the United States. 
Related: Klarna Uncovers Boomer, Gen Z and Millennial Beauty Preferences
Beard Filler
Consumer interest in a full beard have increased 107.4% since last year. 
On average, there are 2.7K searches for beard filler in the United States every month. Only one brand, Bigen, has been searched alongside this trend, so competition is still very low.
Beard fillers can includes fiber-filled powders, volumizing cream or hair growth serums, with searches highlighting multiple formats like sprays, pencils and creams.
Searches for before and after photos and reviews show that consumers are still skeptical about this product type and its effects. Spate recommends providing evidence and testimonials of the product to increase customer awareness and sales. 
Hybrid Lash Extensions
Another area consumers are searching for a full look is lashes. Hybrid lashes have a look that lies somewhere between classic and volume lash extensions.
On average, there are 8.3K searches for hybrid lash extensions in the United States every month; interest has grown 25.3% since last year.
There are no brands currently searched alongside this trend. However, top searches show that consumers want to learn more about this option, asking what they are and how they differ from classic extensions.