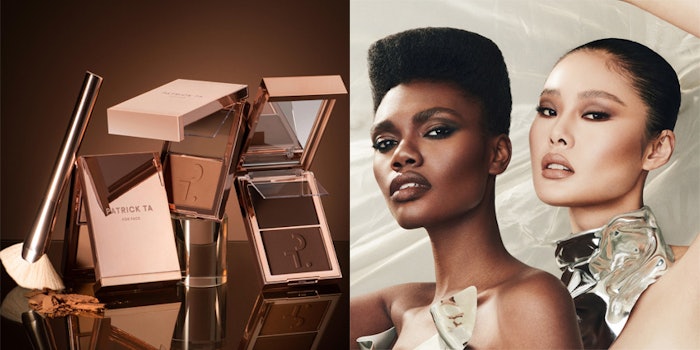 Patrick Ta has released its Major Sculpt Collection, a cream contour and powder bronzer duo.
Related: C'est Moi Launching Browista Eyebrow Duos
Major Sculpt is available in three shades: She's Statuesque, She's Sculpted and She's Chiseled. The cream is said to provide shape and definition while the powder warms for minimal to full coverage.
The brand also launched a Major Sculpt Contour Brush which can be used to apply, diffuse and blend the cream contouring.