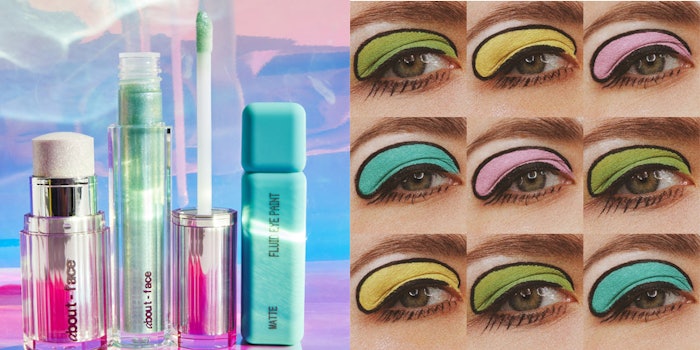 About-Face from Ashley Frangipane (known professionally as Halsey), has launched Daytripper, its third color drop.
Previously: Halsey Launches About-Face Makeup Line
The Daytripper collection comprises of 11 new shades across four products, which include:
Paint-to-powder Matte Fluid Eye Paint formula in four new weatherproof, waterproof and smudgeproof pastel pigments.

Light Lock Lip Gloss in four new sparkling translucent shades with a hint of color.

Two shimmering stick highlighter shades.

One new proprietary soft holographic hybrid powder highlighter that refracts two-toned hues.
Daytripper and all about-face collections are available exclusively at aboutface.com.
Halsey, About-Face founder and chief creative officer said, "The vibe for Daytripper was all about the creative freedom, fun and energy that connects us through music. We reinvented the idea of 'pastels' as strong, potent, intensely vibrant pigments. It's our take on creativity and purity from a moment in time but re-imagined to feel fresh and new in this moment."