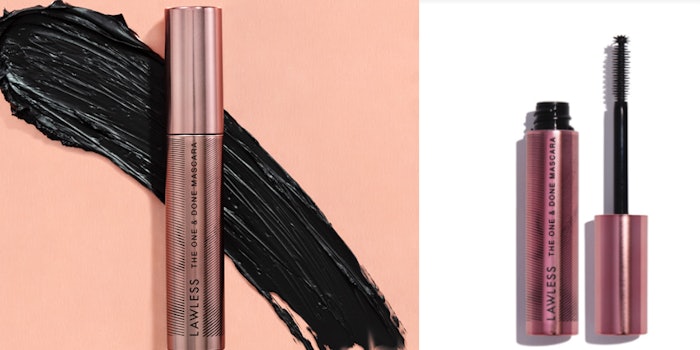 Lawless is releasing its The One & Done Mascara on May 25, 2021.
Related: Lawless Launches Lip Plumping Smoothing Gloss
The mascara has an elastomer brush with a spherical-shaped tip and is said to provide volume, length, lift and separation to the lashes.
It is formulated castor oil, lacquer tree wax, rice bran wax and argan oil.