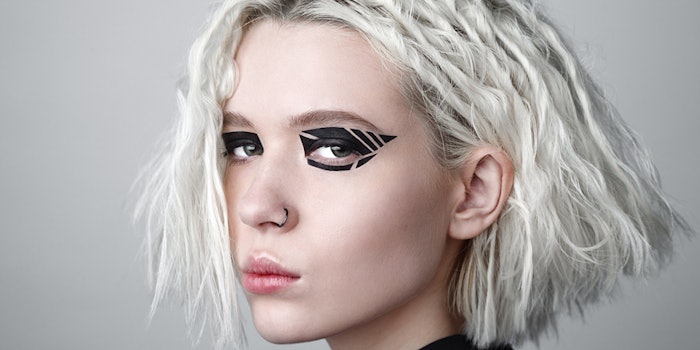 Trendalytics has debuted its report on the beauty themes and trends that are likely to grow over the next year and shape what the industry witnesses in 2022. 
Related: IMCD Reveals 4 Beauty Trends
Omniverse
This trend combines tech with beauty. Consumer have shown an interest in virtual try-ons, with 3K weekly search, a 125% increase from 2020. From graphics to 3D filters to AI, consumers are following the future-forward trend.
Y2K Aesthetic
Consumers are gravitating toward the early 2000s nostalgia. On average there are 141K searches weekly for this trend. 
Consumers are also looking for honesty and transparency, with 74% of consumers saying they would choose a brand that incorporates customer reviews on its page.
More than half of them would rather see natural images that were not edited in Photoshop, per Nosto.
Solace
Solace is a holistic approach to beauty. Consumers are looking for minimalist looks and simplified routines. This includes a holistic approach to well-being such as edible CBD, vitamin ingestibles or supplements. There are currently 8.5K weekly searches for gummy vitamins.