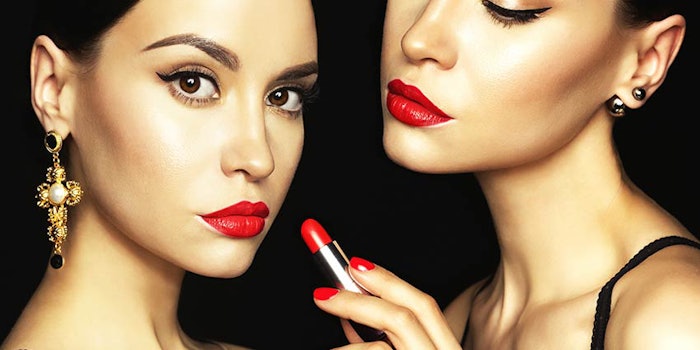 In celebration of National Lipstick Day (July 29), QVC surveyed more than 500 female customers to learn more about their lipstick habits and preferences. Among the findings:
Of women surveyed, 76% started wearing lipstick before the age of 20 years.
Seventy-four percent of women own at least 10 lipsticks at any given time…
…and 70% are willing to spend $10–20 on a lipstick.
One-third of women are reluctant to try a bold red lip color.
Other shades women are shy to try? Orange/coral, purple/berry, burgundy/maroon and hot pink.
Twenty-seven percent of QVC customers use lipstick or lip gloss more than once a day.
QVC's top lipstick brands are IT Cosmetics, Doll 10, Laura Geller, Givenchy and bareMinerals.
When it comes to making a purchase, participants cited most important factor as quality, followed by not testing on animals; price; product ingredients; and, lastly, the brand.
Related: How I Got My Brand on QVC
Per the NDP Group, prestige lip color saw sales of $668 million in the U.S. in 2017 (as quoted in the survey); that same year, QVC sold more than 1 million lip products. Over the course of its 32-year history, QVC has sold 28 tons of lip products.
"It is no surprise that lipstick becomes an important part of a woman's beauty routine at a young age," said Rob Robillard, vice president of integrated beauty for QVC, HSN and zulily. "A little lipstick can truly make a big difference. It's easy to use and experiment with, and it has the ability to completely transform how you look and feel. For example, while our survey uncovered that a red lip is still the most intimidating to women, it can be a very bold, powerful color that can give a quick boost of confidence."