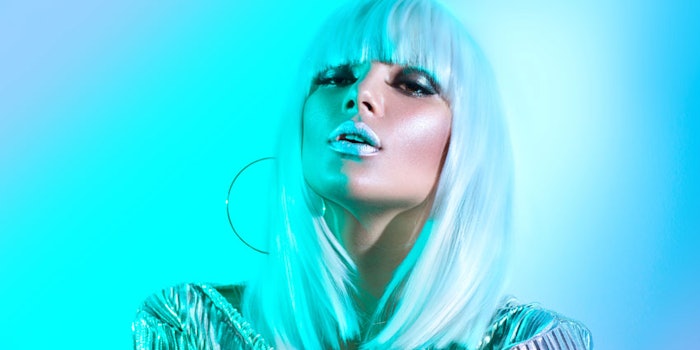 What happens when nature-inspired earth tones meet high-tech science hues? Well, come 2020, the world is going to find out. WGSN's Beauty Global Color forecast has presented three seasonal vision trends for the beauty industry, applicable for cosmetics, hair and packaging. 
According to the trend forecasting company, Spring/Summer 2020 will shift away from mid-tones and neutrals to begin focusing on cooler, futuristic hues that signify a new decade. At the same time, warm, earthy and relatable tones will remain in vogue by acting as a sort of antidote to the digital world's overwhelming influence on society. 
Top trends include:
Muted tones: Taking a page from the ever-present millennial pink, pale mint and soft orange colors are "

transseasonal, versatile and gender neutral," according to WGSN, and are ideal for summer collections. 

Bright citrus hues: Shades of orange and yellow are expected to move from niche beauty segments to the mainstream in 2020. Variations on these tones are expected to have "

cross-generational appeal."

Earthy reds: Spring/Summer 2020 will take the classic red hue and turn it on its head with deep, earthy tones and russet influences. Expect to see this color used not only on the lips and cheeks but on the eyes as well. 


Clinical influences: Cool, almost clinical blues and greens will offer a futuristic alternative to traditional summer colors, WGSN explained. 
As millennial and Gen Z consumers steadily gain purchasing power, product and packaging colors will continue to reflect what attracts these generations: self-expression, quirky influences and bold visuals.