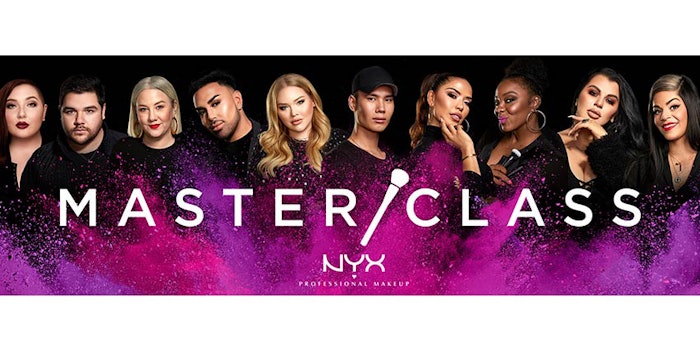 Get ready to learn new makeup tips and tricks from some of the biggest names in the biz: NYX Professional Makeup is launching a Masterclass program.
The online educational content library will feature a group of professional makeup artists and top beauty vloggers, bringing together masters from "offline"—including those who work in entertainment, film, and fashion—and "online," such as social media stars and YouTube.
Content will differ from standard YouTube tutorials by primarily offering didactic, technique-focused content. The program plans on adding a variety of bilingual videos in early 2019.
The 2018 master class includes:
Celebrity makeup artists Patrick Ta, Denika Bedrossian, Joseph Carrillo, Saisha Beecham and Amber Dreadon
Beauty vloggers Karen Sarahi Gonzalez, Angel Merino, Ourfa Zinali and NikkieTutorials
The program will launch with an in-person masterclass featuring Patrick Ta and Karen Sarahi Gonzalez (@iluvsarahii) Oct. 11, 2018 at Goya Studios in Los Angeles.
"We are thrilled to announce the launch of Masterclass," said director of artistry Mishel Garcia. "With this groundbreaking program, our goal is to create the world's most comprehensive library of educational content by bringing offline and online artistry to life in a unique way. Our goal is to educate, inspire, and uplift aspiring makeup artists of all levels. Whether someone is just starting out in makeup artistry, or is already a professional looking to fine-tune his or her skill set, this educational program is here to reinforce NYX Professional Makeup's  mantra of artistry for all."